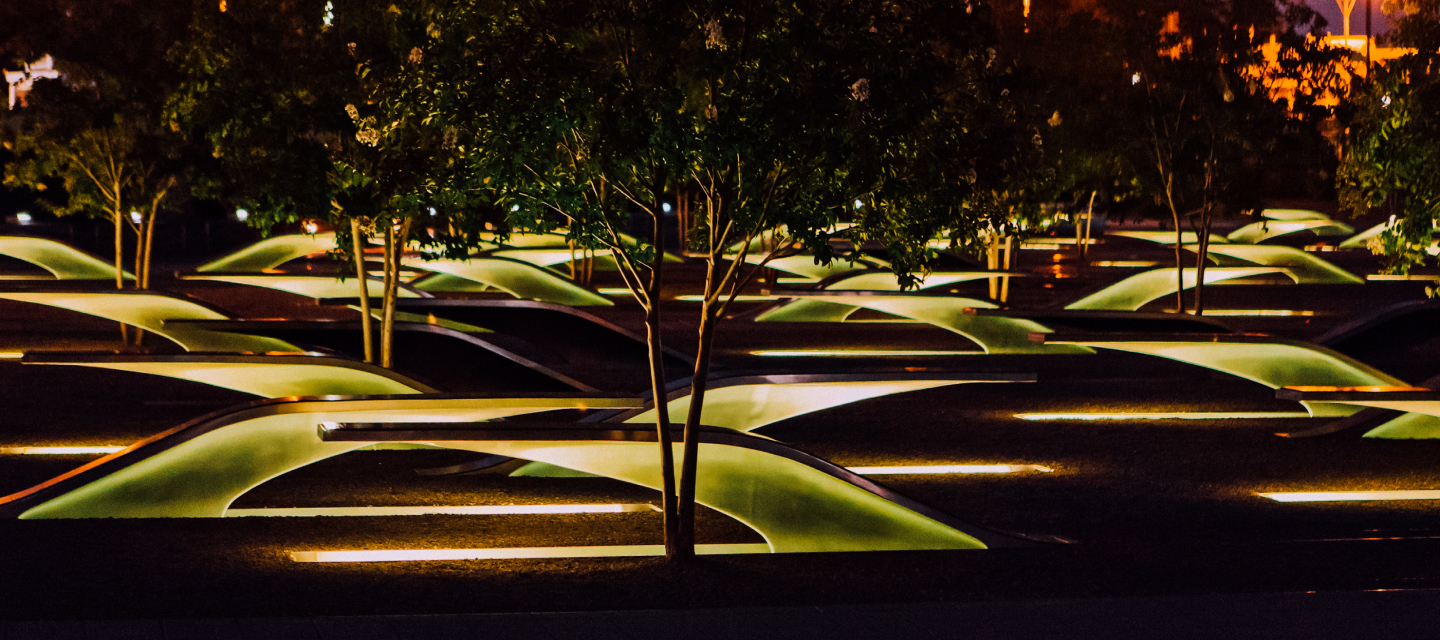 Hours of Operation
Please go to https://pentagontours.osd.mil/Tours/ for more information on public tours.
Pentagon Memorial Audio Tour
The Pentagon Memorial Audio Tour was released in February 2011. This 24-minute audio tour provides a sequential narrative of the events of September 11, 2001 at the Pentagon, the history of the Pentagon, and the purpose of the Pentagon Memorial's design. As a visitor to the Memorial, simply call the number (202) 741-1004 at the entrance and the audio will lead you on a tour to various points of interest throughout the park. You may also choose to listen to the audio prior to or following your tour of the Memorial.
Handicap Accessibility
The Pentagon Memorial was designed to be handicap accessible. Hard path surfaces cut through the park parallel to the age lines in six locations, culminating in wheelchair nooks in the perimeter bench. The restroom facilities located outside of the Memorial Gateway are handicap accessible. The restrooms are open daily from 7:00 am – 10:00 pm.
There are five parking spaces available in Lane 1 of the Pentagon South Parking lot for those with disabilities. The parking is available 24 hours a day, seven days a week. All vehicles using this parking must display a valid disabled parking permit issued by the state or other jurisdiction in which the vehicle is registered. You can view a map of the parking options below.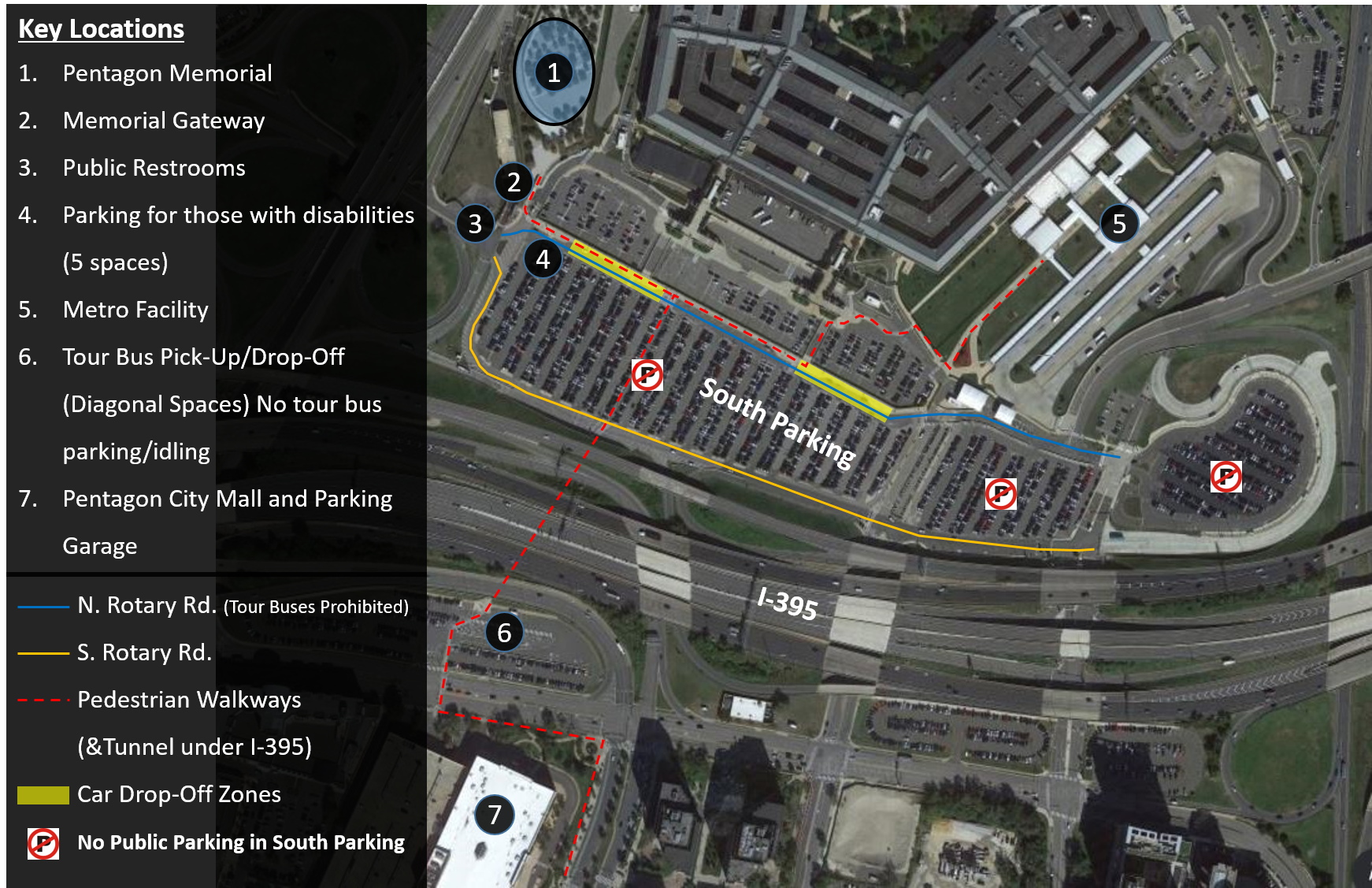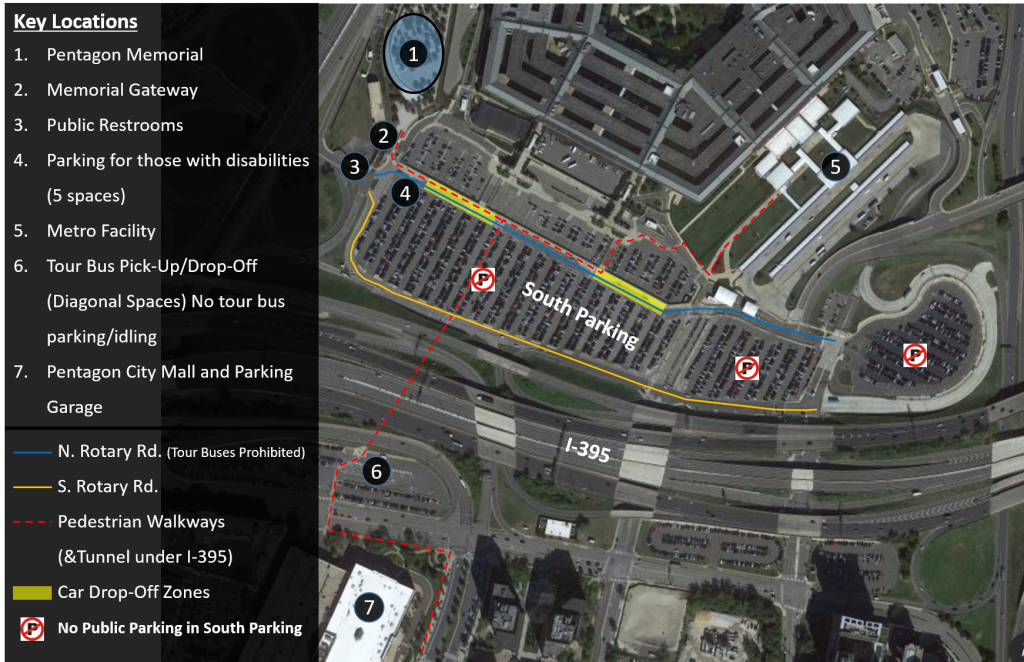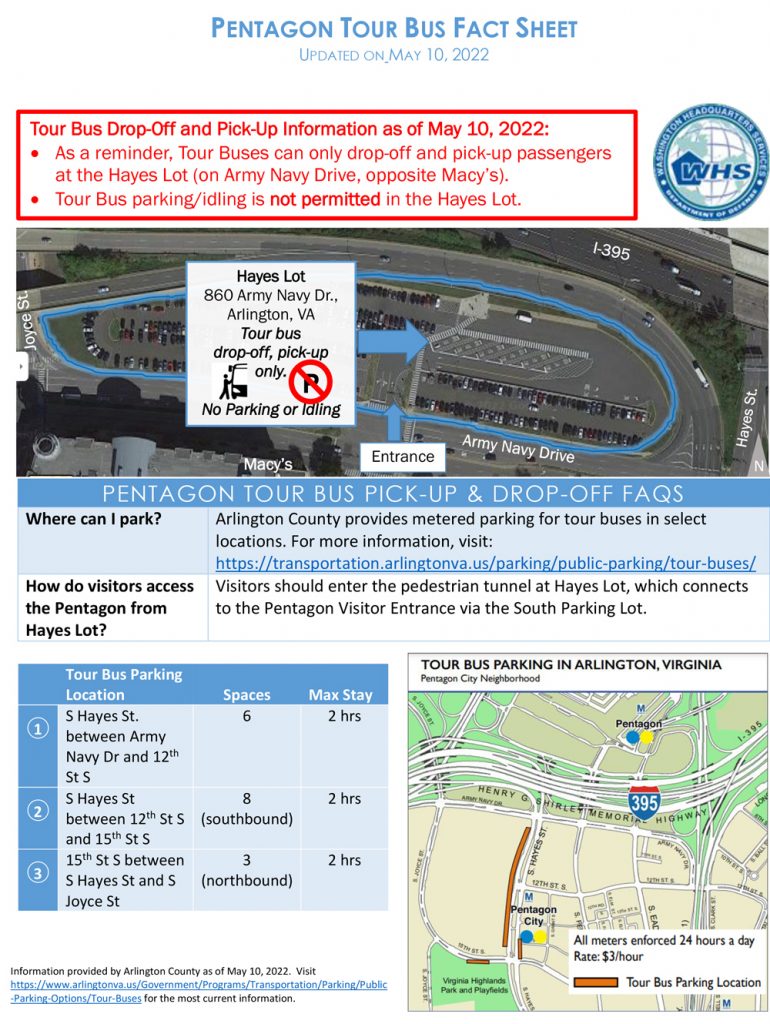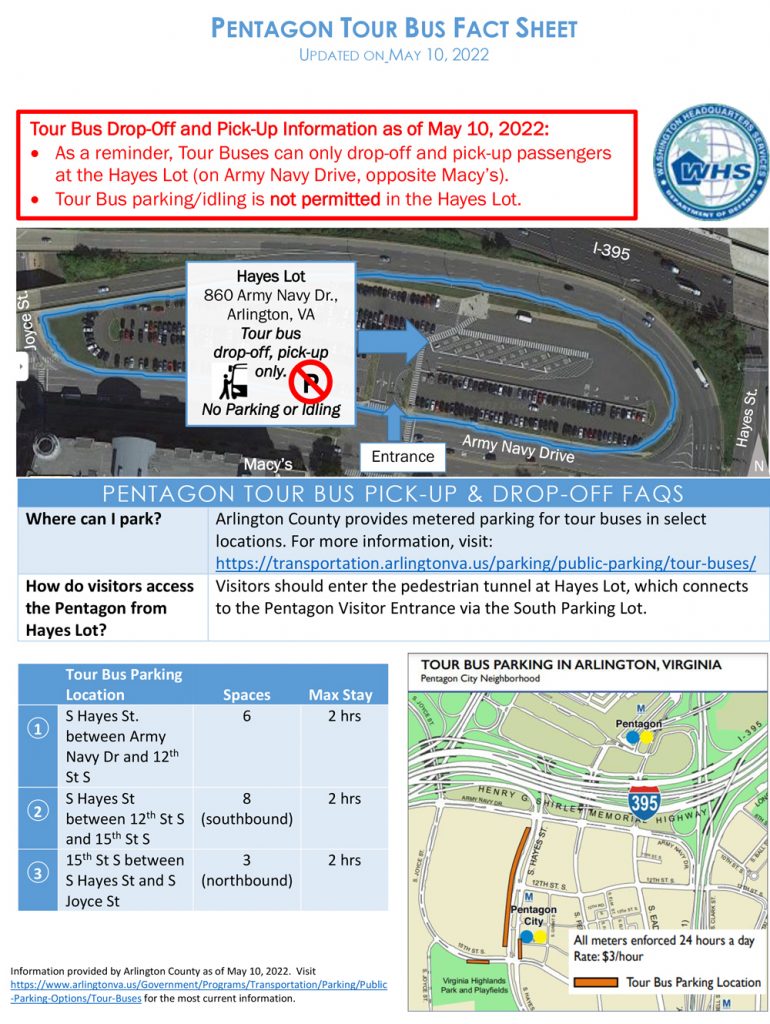 Conduct on the Pentagon Reservation
Photography is strictly prohibited everywhere on the Pentagon Reservation except for inside the Memorial. All other activities that are prohibited on the Pentagon Reservation are also prohibited inside the Pentagon Memorial Park. The most common prohibited items and activities are:
Firearms
Fireworks
Open containers of alcoholic beverages
Narcotics
Other dangerous substances
Commercial or political soliciting
Vending and hanging of posters, flyers, handbills
9/11 Event Timeline
9/11 Event Timeline
The interactive timeline contains information about the events of September 11, 2001 at the World Trade Center in New York City, in a grassy field in Shanksville, Pennsylvania, and at the Pentagon.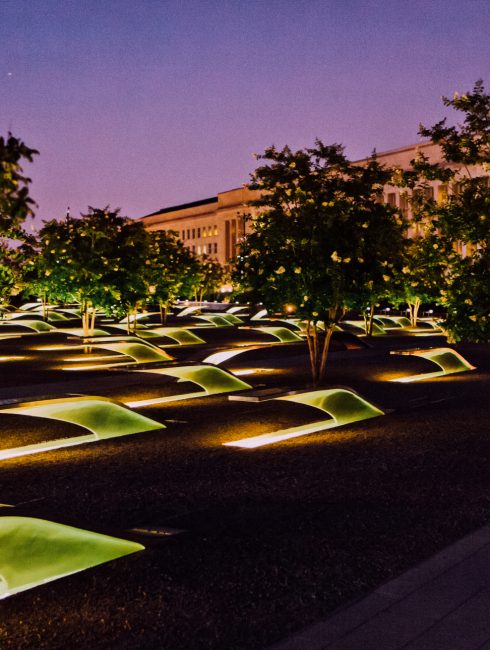 9/11 Pentagon Memorial Heroes
Meet the Heroes
184 lives were lost at the Pentagon on 9/11. 59 passengers aboard American Airlines flight 77 and 125 workers and civilians inside of the Pentagon. We will never forget.