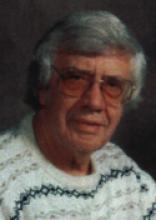 9/11 Pentagon Memorial Heroes
MSG Max J. Beilke, USA, Retired
Born July 24, 1932, 69 years old
Max Beilke, 69, of Laurel, Maryland, was among the first to be declared missing after the attack on the Pentagon. Beilke, a retired Army master sergeant, was in a meeting with other retirement officials working in support of veteran and family issues when the hijacked American Airlines Flight 77 hit the building.
Max was born and grew up in the small town of Pipestone, Minnesota. His family, including five sisters, later moved to a farm in Alexandria, Minnesota, where Max graduated from high school. In 1952, he was drafted and served two years in Korea. Beilke re-enlisted in 1956. He met his wife, Lisa, while stationed in Germany. They have two daughters, Susie and Michelle, and three grandsons, Joseph, Luke and Joshua.
When Beilke was sent to Vietnam in 1972, he was already a 20-year veteran. He served almost a year in Vietnam during the time of negotiation for the withdrawal of U.S. forces. Max Beilke was listed officially as the last American combat soldier to leave Saigon on March 29, 1973. His departure was captured on live TV, showing Beilke boarding a C-130 transport for home.
Beilke retired from active duty as the Senior Noncommissioned Officer of the Army Intelligence Command, Ft. Meade, Maryland, in 1974. Years of steadfast dedication in attending night school earned him a BA from the University of Maryland, and a Masters from the University of Central Michigan. Following his retirement, Beilke worked as Legislative Counsel for NAUS, before accepting a position with the Department of the Army as the Deputy Chief of ODC-SPER, Retirement Services Division, where he has given unwavering support to veterans and their families for the past 15 years. He was instrumental in getting Congress to pass "TRICARE for Life," a program he endorsed wholeheartedly, as well as advocating for open enrollment in the Survivor's Benefit Plan. His efforts on behalf of retirees are supported and lauded by U.S. Senator Hutchinson of Texas in the Congressional Record. Beilke was also the author of Max Facts, an on-line newsletter dedicated to addressing the concerns of retirees. He was an active member of the Army Chief of Staff Retiree Council.
Through his military and civilian life, Max was an avid sports fan. He used his spare time to coach kids in baseball, football and basketball, and was an ardent supporter of the Minnesota Vikings football team. Beilke was a longstanding member of Columbia Presbyterian Church in Columbia, Maryland, where he was a faithful servant to our Lord Jesus Christ, the church and its members.
Beilke traveled extensively, giving presentations to retiree groups across the country. He ended each talk with an Irish blessing, and in his memory, our family offers it to yours:
"May the road rise up to meet you. May the wind be always at your back. May the sun shine warm upon your face, the rain fall soft upon your fields and, until we meet again, may God hold you in the palm of His hand." Rest in peace, for God now holds you in the palm of His hand.
9/11 Pentagon Memorial Heroes
Meet the Heroes
The Pentagon Memorial was created to remember and honor those family members and friends who are no longer with us because of the events of September 11th, 2001 at the Pentagon.