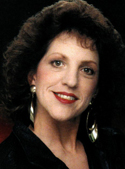 9/11 Pentagon Memorial Heroes
Marian H. Serva
Born April 30, 1954, 47 years old
The cups of coffee at dusk are among the most cherished moments missed.
"That's what we used to do every day after work," said Bruce Serva, whose wife, Marian, was listed as missing more than three weeks after the terrorist attack on the Pentagon. "We would just sit with our coffee, look at the sunset and talk about our day."
Marian Serva, 47, was a congressional affairs contact officer for the Army. She had worked at the Pentagon for 15 years; her office had moved to the west side of the building – the section that American Airlines Flight 77 crashed into – two months before.
The couple met in high school in Greenville, North Carolina, and later eloped. He enlisted in the Army. She indulged her love of all things outdoors, including growing tomatoes, flowers and exotic shrubs at their Stafford County home.
Both were born in Yonkers, New York and they were partners for 26 years. They traveled the world, raising their daughter, Christina, 18, a student at Christopher Newport University in Newport News, Virginia.
"We worked as a team every single day," said Bruce Serva, who retired from the Army as a Sergeant 1st Class ten years ago, "She was my best friend."
9/11 Pentagon Memorial Heroes
Meet the Heroes
The Pentagon Memorial was created to remember and honor those family members and friends who are no longer with us because of the events of September 11th, 2001 at the Pentagon.