Concept for 9/11 Education Center Approved by National Capital Planning Commission and Commission of Fine Arts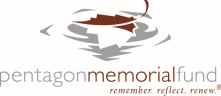 September 27, 2023
For Immediate Release
Pentagon Memorial Fund
Board of Directors
Concept for 9/11 Education Center Approved by National Capital Planning Commission and Commission of Fine Arts
Will Provide Context for Visitors to the National 9/11 Pentagon Memorial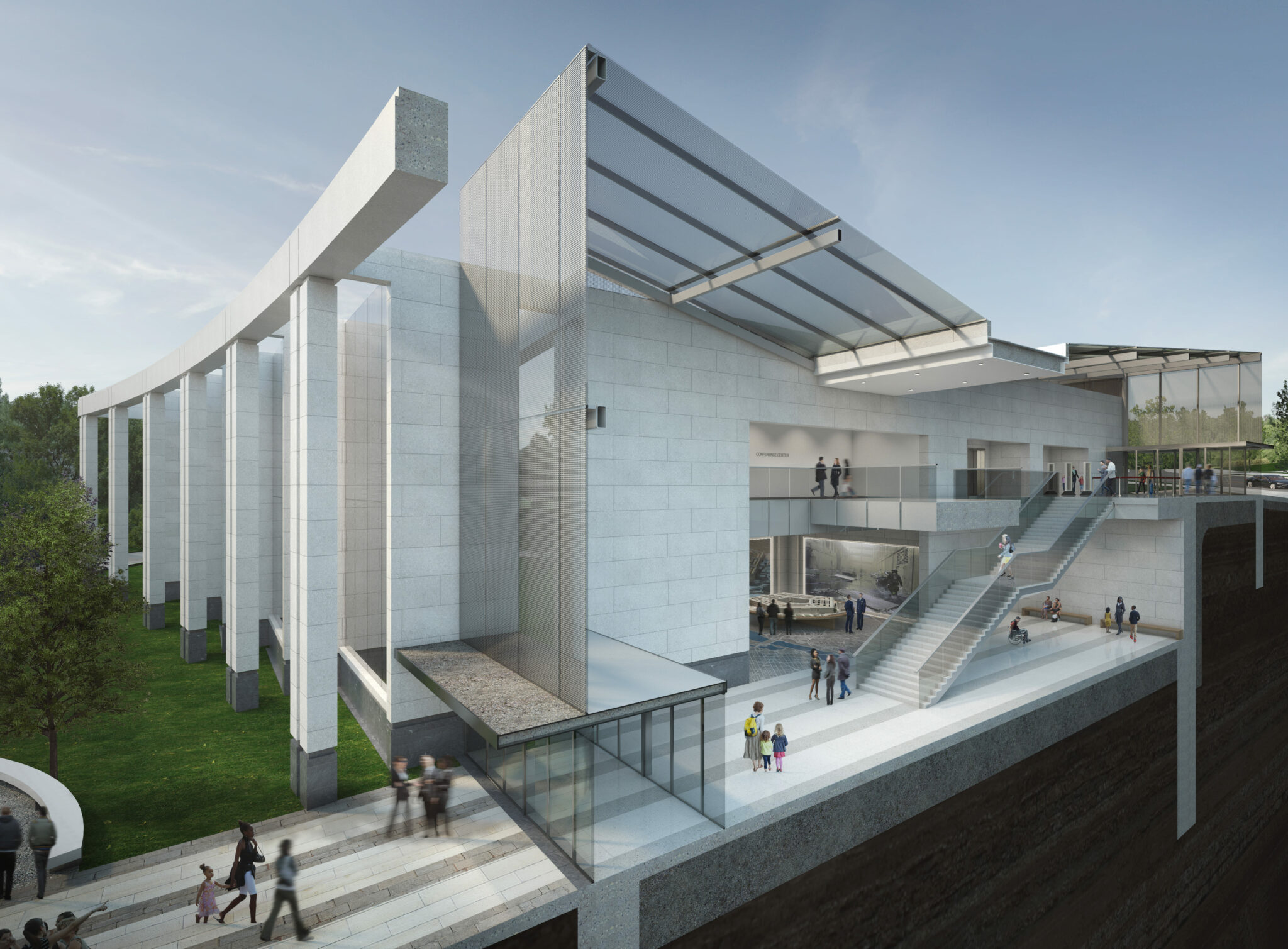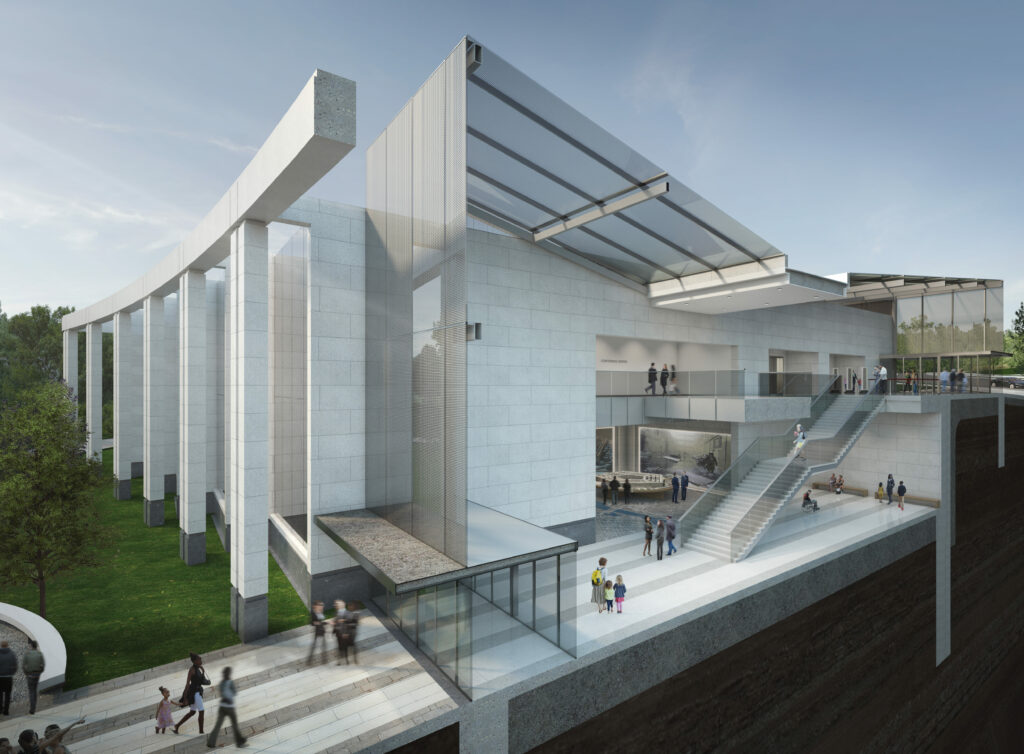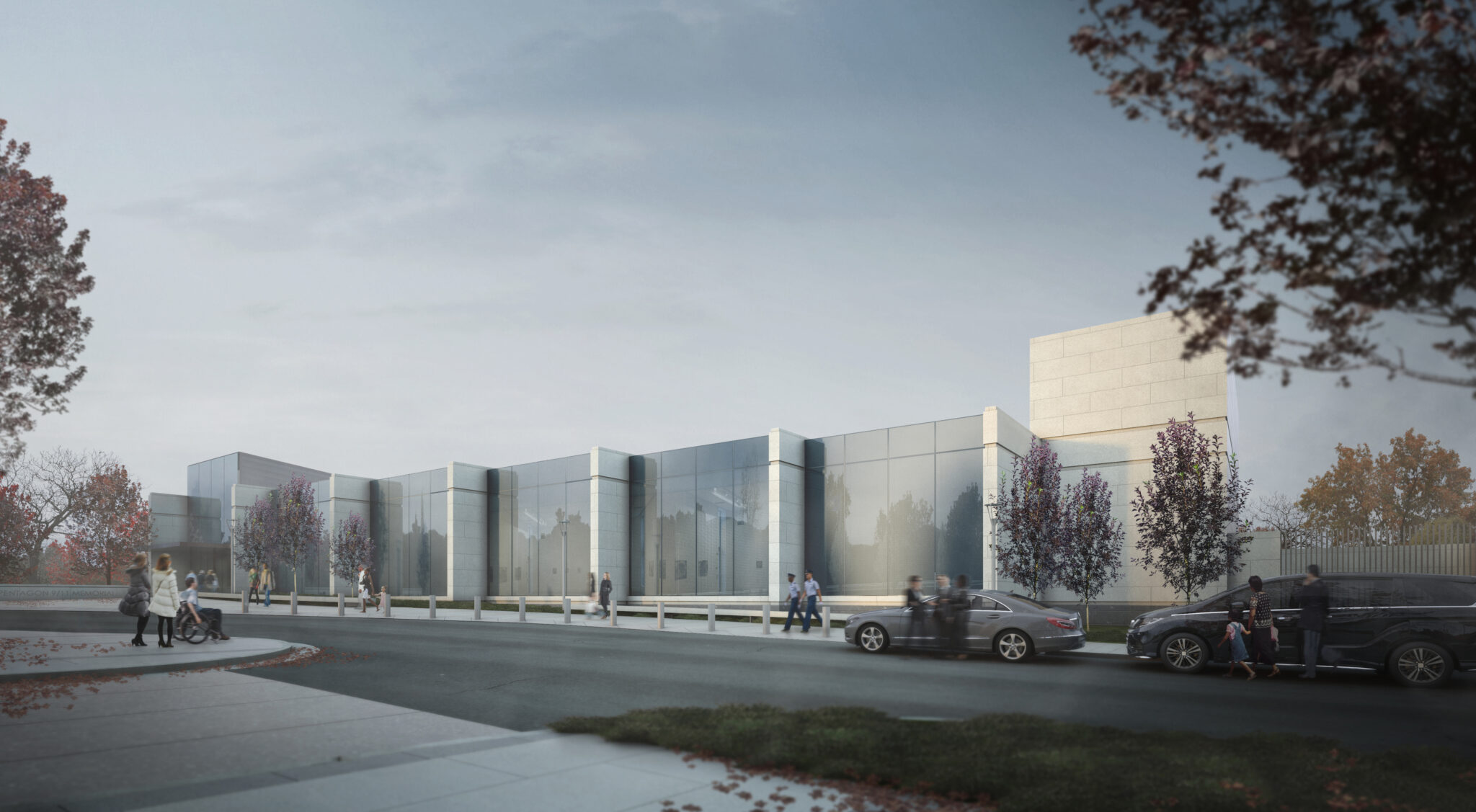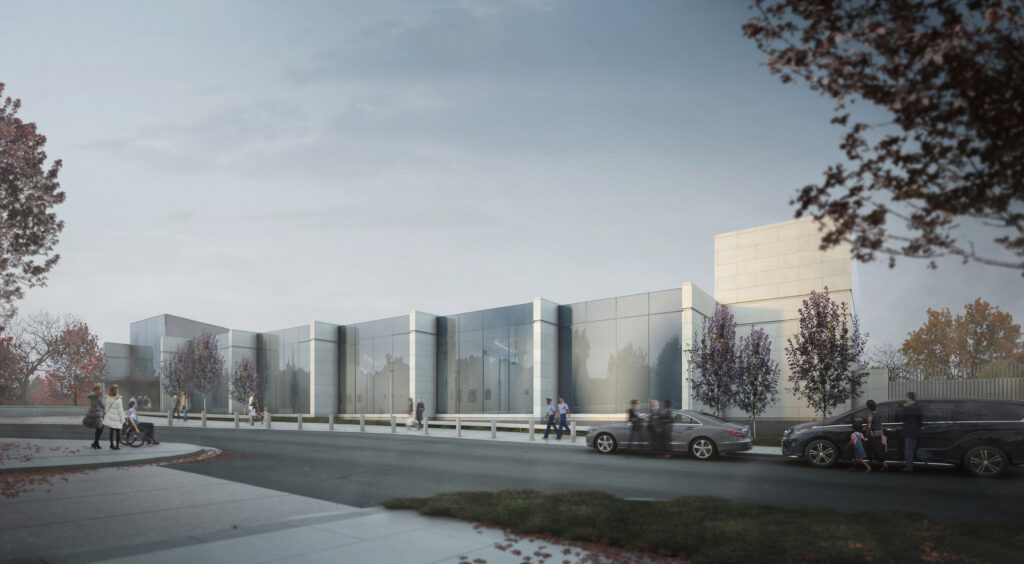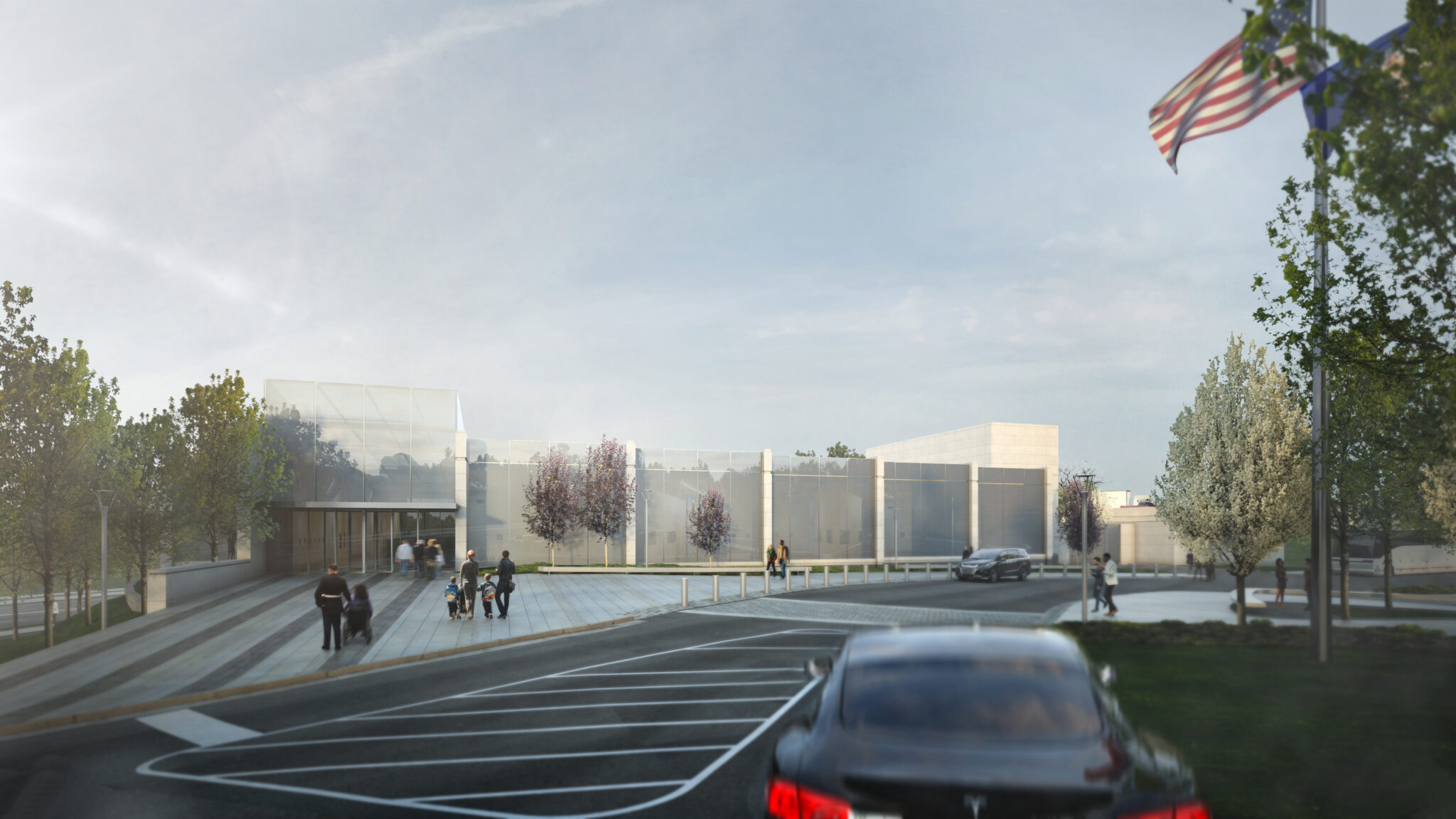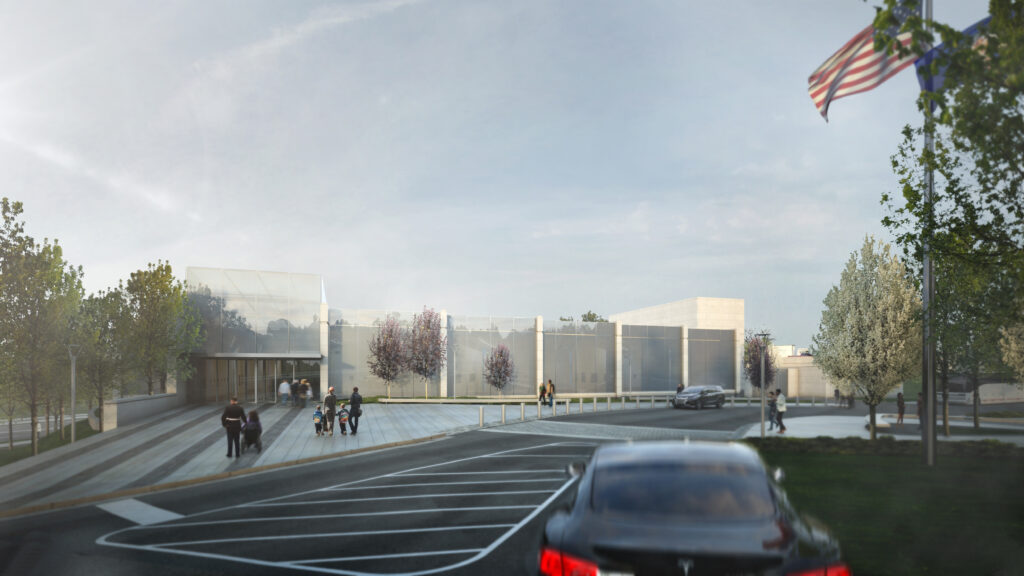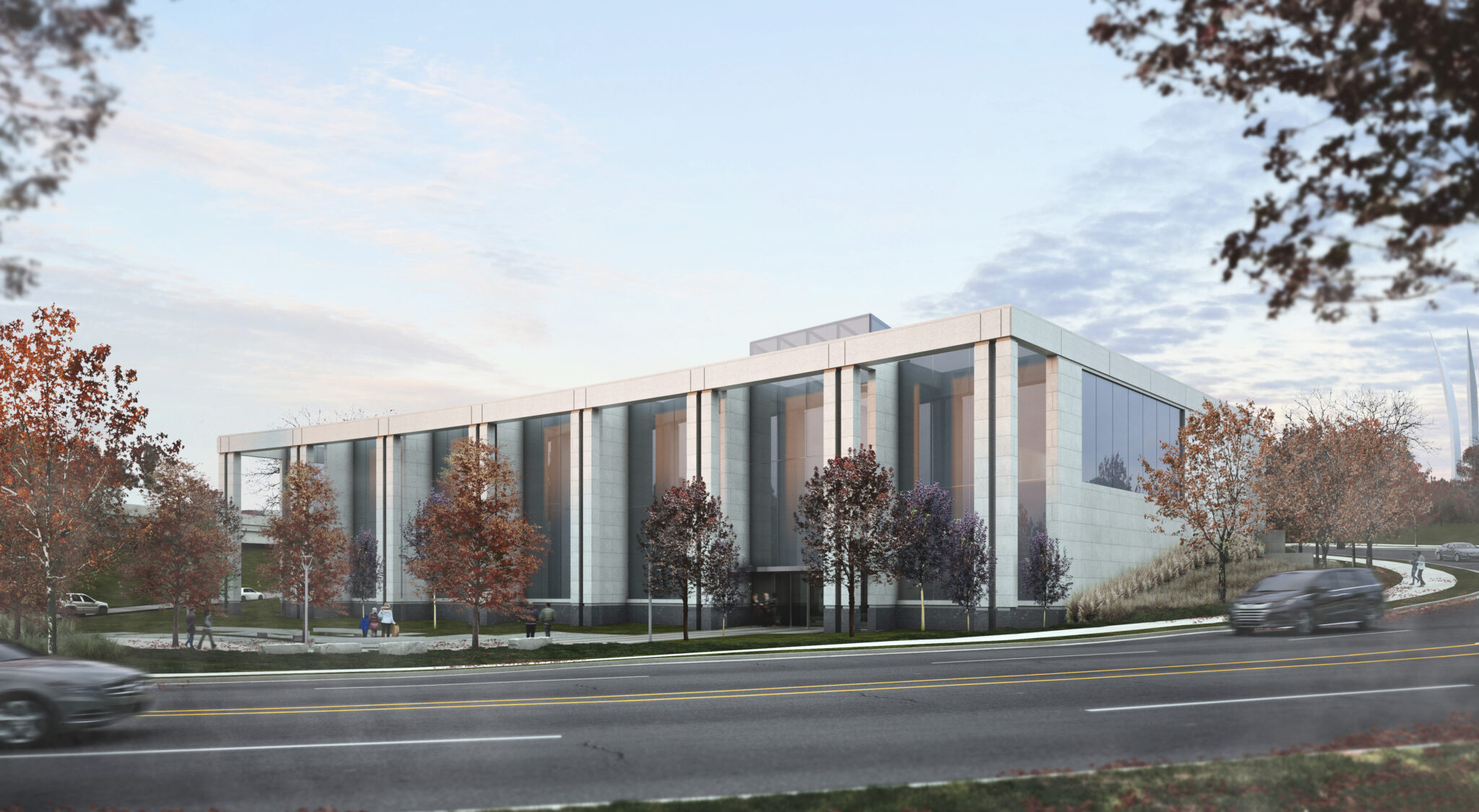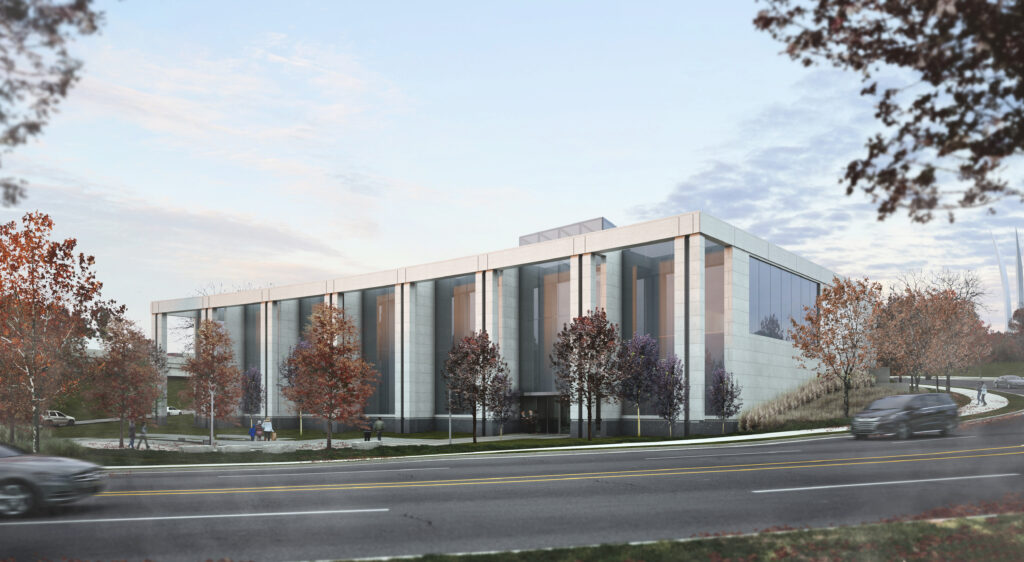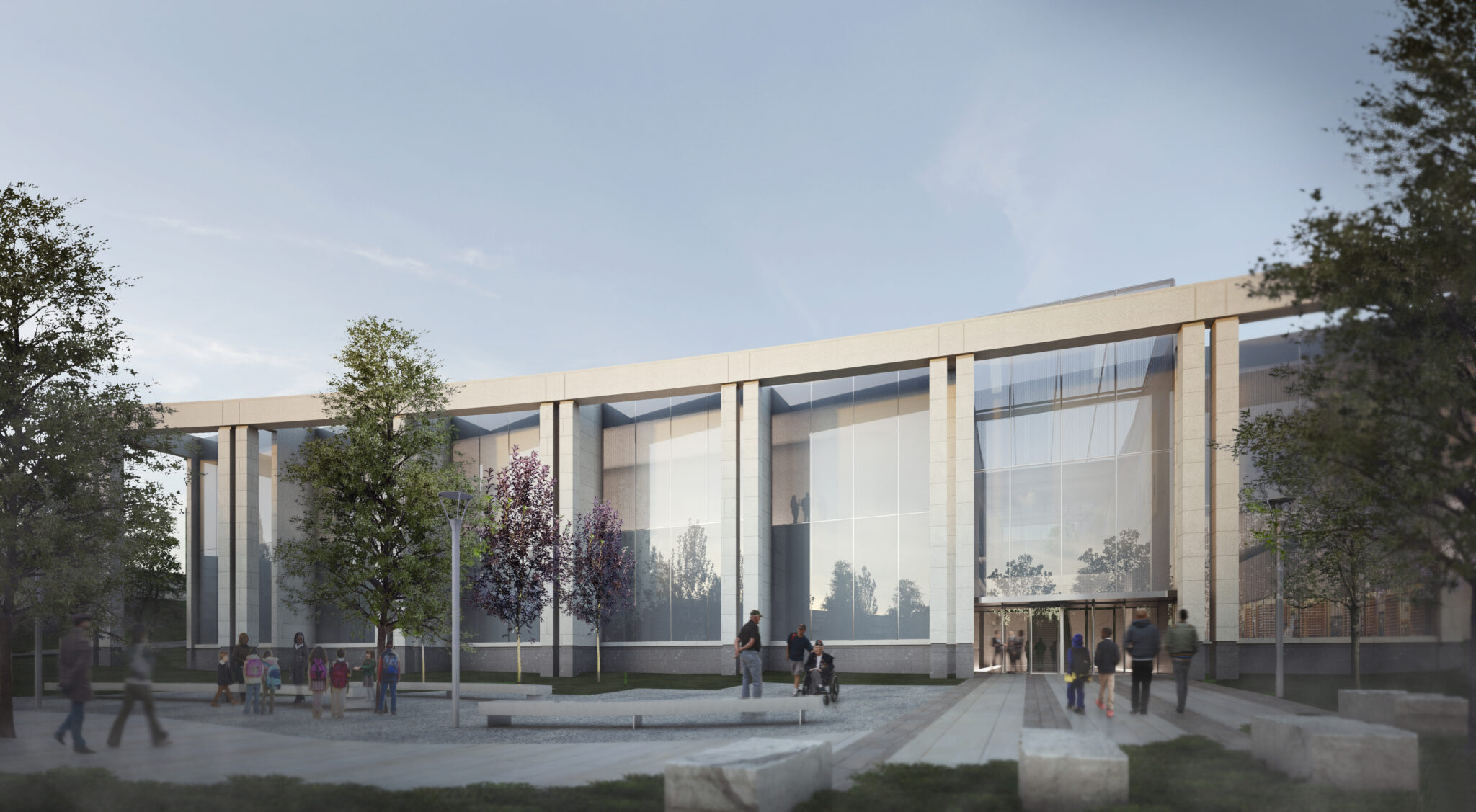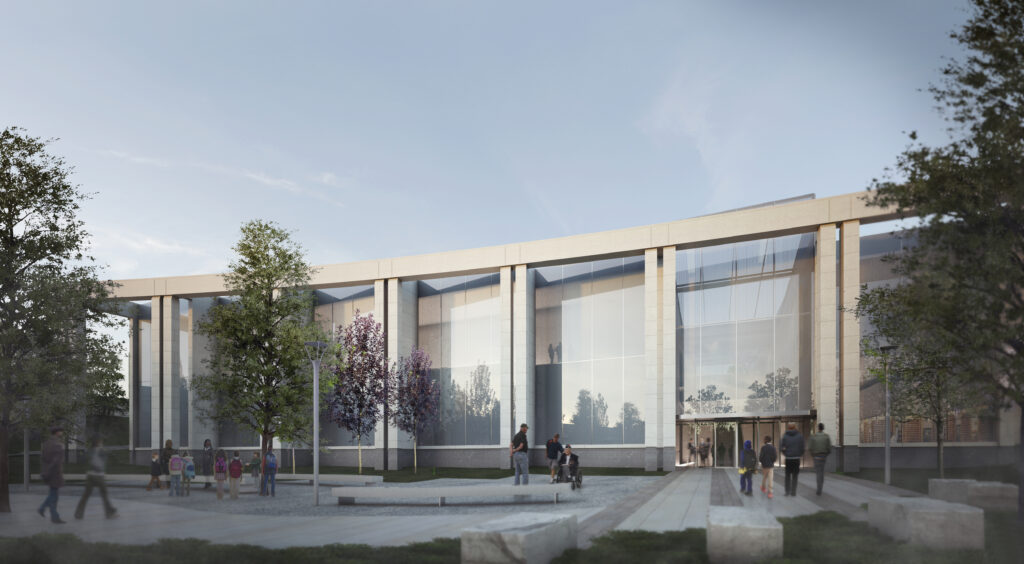 ARLINGTON, VA – The Pentagon Memorial Fund, Inc. (PMF) passed a critical milestone in plans for a Visitor Education Center near the site of the National 9/11 Pentagon Memorial, receiving approval for its concept design from the U.S. Commission of Fine Arts (CFA). This action follows approval in July of the concept design from the National Capital Planning Commission (NCPC). The PMF will continue to work to further improve the plans with the collaborative process at CFA and NCPC.
After being the first site to construct a 9/11 memorial, the nation's capital is the only site to lack a visitor education and interpretive center.  The PMF has so far raised $14 million in donations to build the Visitor Education Center. The Pentagon Memorial Fund is embarking on a fundraising campaign to raise the balance of funds necessary to complete the Visitor Education Center by 2026, the 25th observance of the 9/11 attacks. The 9/11 Pentagon Memorial Visitor Education Center will be located on a site that is within walking distance of the Pentagon Memorial and in proximity to Arlington National Cemetery and the US Air Force Memorial.  
"With these approvals, the PMF has reached a milestone that will allow us to take the next step in building a visitor education center to tell the story of the terrorist attacks, the victims and responders, and the subsequent national and international response." said Pentagon Memorial Fund, Inc. Board Chairman and President Sean T. Connaughton. "This history must be preserved and accurately passed on to future American generations.  We must never forget."
The planned Visitor Education Center will honor the 184 victims of the 9/11 terrorist attack at the Pentagon. The conceptual program design will also cover the local, national, and international response to 9/11 and the subsequent Global War on Terror. The planned center will provide a national convening space for examination of the response and its impact decades after the event. The location in the National Capital Area will provide unique access to the community as well as the many annual visitors to the 9/11 Pentagon Memorial.
The Pentagon Memorial Fund was formed in 2003 by the families of the victims of the attack initially to raise the funds necessary to construct the National 9/11 Pentagon Memorial through a public-private partnership. In 2008, the National 9/11 Pentagon Memorial was dedicated and opened to the public to always remember the events at the Pentagon. The PMF continues to support the Memorial with private funding and volunteer docents. Up to one million annual visitors experience the Memorial today including many school groups from all over the United States. 
Pentagon Memorial Fund Contact:
Press Relations – Pentagon Memorial Fund
(202) 417-6590